Secret Revealed! Find Out What New Technology Big Time
Marketers are Cashing In On and How You Can Too!
Finally! An Easy to Use Tool That Will
Increase the Success of Your Business
Without Emptying Your Pockets!
You Can Avoid the Huge Price Tag on Webinar Tools and Still Reap the Profit-Boosting Benefits!
Zero Learning Curves! Easy Set Up Has You Up and Running in Less than 10 Minutes with No Hassle.
Enjoy UNLIMITED Premium Services with No Hidden Costs! Keep Your Money Where it Belongs – In Your Pocket!
Dear Friend,
There is no doubt – Webinars are all the rage these days.
The big players in the marketing industry are RAVING about them and for one important reason: they add hundreds – even thousands! – of extra dollars to your bottom line.
In just a moment, I'm going to let you in on the big secret of ringing in sales, so fast, it almost feels unfair. Without the expensive price tag or huge learning curve that's normally attached to webinar tools. But first, let me introduce myself.
My Name is Walt Bayliss, an online entrepreneur and established software developer. I started my online journey in 2008 when my daughter was born and I was desperately looking to find a way out of 80 hour weeks and no future.
We (the family) took a leap of faith and worked towards a goal of freedom.
And these days, I am happy to say it has paid off.
Travelling – like being able to 'Do Europe' for more than a year with the four of us (second daughter too) and keep the lifestyle that we always wanted is ONLY made possible by the technology available online.
Of course, simply being the brains behind a piece of software isn't enough on it's own. To be successful and ring in the sales, I had to transform leads into buyers.
The most effective way to do that?
Webinars.
"In Just 3 Days, I Made Over


$10,000 in Sales!"
Yes, really.
$10,000. 3 Days. Using webinars.
So it's safe to say – webinars lead to some SERIOUS cash.
Over a period of three days, I ran three interactive webinars. Where I demonstrated and showed off a product. There was not more than 50 people on each session.
The power of the webinar allowed me to REALLY communicate with the
attendees to reach them, and show them and it made me a PERSON, not just a pitch. The end result, was over $20,000 in sales. And the product was not even mine!
It was an affiliate product that I was impressed with and wanted to show. That was a NET $10,000 in commissions from just those 3 webinars.
"Ok Walt, that sounds great. But have you seen how
expensive and what a pain these webinar tools are?!"
I hear you.
The BIG Headaches With
If they are so profitable, Why don't more people use them?

You have to pay expensive monthly fees that drain your bank account and you are not even sure if you will even HAVE something new to present each month…
You have to Cap your attendance numbers and force you to pay extra for more people, stopping you from selling to a large audience and handicaps your success.
Up until now, You can't even use basic marketing tactics (i.e. social sharing buttons) to pump up your attendance and increase your sales.
Talk about paying for a bad headache!
There Has to Be a Better Way to Enjoy the Bigger Paychecks That Webinars Bring, WITHOUT the Hassles!
Frustrated with the current online video conferencing systems (and annoyed at how much money was flying out the window every month to use them!), I knew there had to be a better way.
That's when I bumped into the latest craze sweeping the marketing world: Google Hangouts.
If you haven't already heard, Google and YouTube have combined forces to create a powerful video interaction system.
I'm not kidding!
President Obama himself uses Google Hangouts for live conferences, check this out:
Even Hollywood Mogul, Steven Speilberg is using it! He recently launched his latest blockbuster with Google Hangouts. Normally – they throw millions of dollars at the launches…. But even HOLLYWOOD bows to the power of this
incredible technology.
It delivers high
quality video (much
better than Skype!)
You can instantly
connect with your
audience.
It allows you to deliver superior customer service for better customer relations and long-term success in your business.
Excited at the prospect of using this system, I was quickly let down when I realized that Google Hangouts really wasn't optimized for Webinars.
There was no easy way to collect registrations. (MASSIVE Let Down) You can't set up reminder, follow-up and broadcast email sequences.
Heck, the thing can't even connect to an autoresponder account to collect opt-ins for your mailing list!
But I just couldn't let the idea go. See, this system was just too powerful to let slide.
Just imagine…
Running webinars WITHOUT the expensive monthly fees.
Using a high quality system, like Google Hangouts, that
allows you to instantly connect with your audience.
Allowing an UNLIMITED amount of attendees for more
sales and bigger profits… without any extra costs!
PLUS – Your presentations and Hangouts will be instantly
available as 'Evergreen' replays with no complicated setup!
Letting the idea stay a fantasy just wasn't an option. I mean, this system is just TOO good to let slide. Combining the forces of Google Hangouts and webinars will led to MEGA success.
The software developer side of me just couldn't take it – something had to be done.
And instead of imagining what such a video conference software can do, I'm living it. And now so can you!
Introducing
Your All-in-One Solution for


Hassle Free Webinars,


Growing Your Customer Base and
Increasing Your Bottomline.
RunClick is specifically designed to combat what other systems CAN'T do and exploit the power of the Google Hangouts system.
You won't ever have to suffer at the mercy of those expensive webinar bills, or let their lack-luster systems hold you back from reaching your full potential – paying for extra attendees?? That's just NUTS!
Here's how Runclick will benefit you…
Set-up is a breeze! In just a couple of clicks, you will have your webinar set-up and ready to go in less than 10 minutes!
Easily collect registrations and opt-ins! With an integrated lead capture system, you can grow your mailing list bigger and better than ever.
No headaches or hassles! Convenient all-in-one solution allows you to send reminders, follow-ups and broadcast emails from a single dashboard.
Run an UNLIMITED amount of webinars with any number of attendees with NO extra fees!
Instantly Have your 'Evergreen' webinar replays available online
Connect with your prospects for increased customer relations and big time success. Easily chat and share your screen with all your webinar attendees.
Run Webinars directly on your own site and build your brand and give your reputation a huge boost!
Runclick is a Premium Webinar Tool
Without the Expensive Price Tag!
"Alright Walt, how much?"
With other premium web conference software charging AT LEAST $97/month (plus additional fees for more services), you'd expect to pay a fortune for RunClick, right?
Wrong!
Not only will you avoid getting tied up in an expensive monthly payment…
When You Buy RunClick TODAY, you will also receive these must have BONUSES completely free!
The Definitive Guide To Hangouts $39 value
Inbuilt Registration (Squeeze Page) Designer $97 value
A dedicated training system showing you how you can
OPTIMISE Your Hangouts, and get them RANKING
for your key phrases even after you have done them
publicly! $97 value
That's Over $230 in Bonuses Completely Free!
The goal of RunClick isn't to drain your account – unlike other online meeting software!
That's why I'm also offering A Special Offer Only Available During Our Launch.
To gain access to the never-before-seen power of RunClick, you'd normally have to pay $97 & Then$19/month.
Get RunClick Today and Pay One Time
Only With NO Monthly Fees or Hidden Costs!
Because I want to make sure you have a chance to jump on these unbelievable savings (plus all the free goodies!), I'm going to make your decision even easier!
Go ahead and order "RunClick" below. Then, try setting up your first hangout and take a close look at the amazing results you'll be able to see! Try it out, and if you're not 100% satisfied, I will give you back every penny within 30 days of your purchase. Simply hit up our support team and I will personally see to it that you get a complete refund. No questions asked.
You Can Try RunClick Completely Risk Free!
Click the buy button below NOW to secure your copy of RunClick WITHOUT any monthly fees!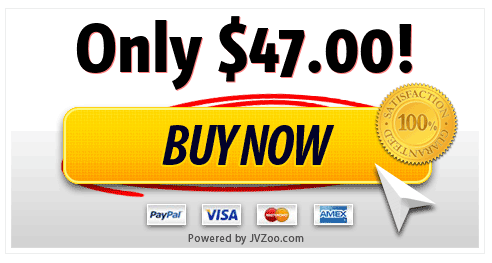 I simply CANNOT wait for you to find out how simple running webinars SHOULD be, and enjoy the profit-boosting power that regular webinars will bring to your business.
Grab your copy of RunClick today and we will make sure these licenses are for unlimited number of your own personal sites. (seriously…. That is unheard of!)
To Your Success,
Walt Bayliss
You won't find another webinar tool that offers easy set-up, unlimited sessions AND unlimited spots for attendees (without paying a premium that is), or that exploits the power of Google Hangouts. Get RunClick now – risk free! – and see what it will do for your business, your clients and your bottom line.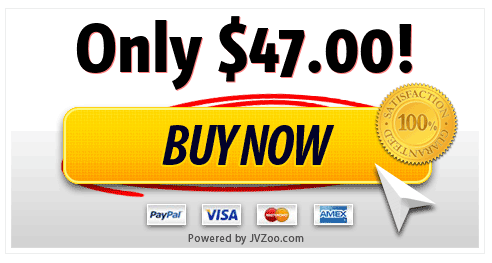 The Special Pricing for RunClick is only available during our launch, At this price with no monthly fees. I can guarantee you'll be kicking yourself in the pants later for not taking advantage of these amazing savings! Try RunClick now, risk free by clicking the buy button below!